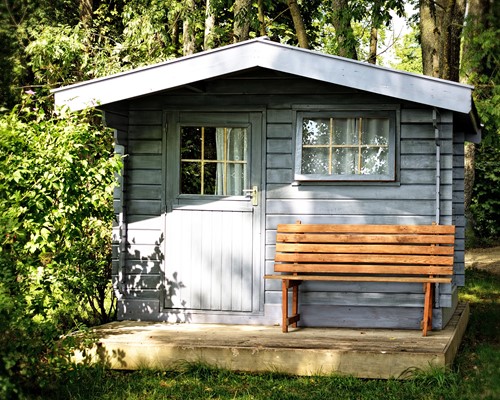 Accessory dwelling units, or ADUs, have seen an enormous rise in popularity over the last few years. Increasing demand for dedicated work spaces in the home has been a major factor, as have rising housing costs and environmental consciousness. While ADU used to be a term mostly used by professional architects, it's become more broadly used as homeowners, builders and designers factor these units into their plans.
Types of ADUs
ADUs tend to fall into three major categories:
Attached ADUs are units built as additions to existing structures. Homeowners can add additional rooms or entire suites to provide a separate but connected living space.

Detached ADUs are free-standing structures built on the same lot as the home. Some examples include sheds, cottages or detached garages. Tiny houses also fit this definition if they are built on property with an existing home.

Interior ADUs make use of pre-existing space in the home. Finished basements, attics or otherwise unused rooms can be converted into ADUs. This option is more popular for properties with limited space.
Common Uses and Benefits
With the increasing need for at-home work and learning spaces, ADUs provide valuable functionality and flexibility for homeowners. Homeowners can use ADUs for home offices or as a dedicated workspace for personal retail business. Many professionals who provide personal services can use these units to work from home while still creating a separation from the distractions that can come with it. Homeowners may also build or design ADUs for additional income, either by leasing the space on temporary or long-term basis. They can also be converted living spaces for extended family who cannot live entirely on their own. Free-standing units with complete amenities such as tiny houses are popular with the environmentally conscious who wish to use as little resources as possible while still having their own space.
Challenges and Considerations
ADUs present potential challenges depending on the type and location of the unit. In many cities and municipalities, there are strict regulations for building on residential lots. Some may require specific permits or permissions, while some may prohibit extra building entirely. The same can be said for homeowners who wish to conduct business from their ADU: licenses may require updating in order to work from home without penalty. Another location-based challenge is the lack of space: some properties simply do not have the square footage to expand into or build on. In densely populated urban areas with limited outdoor space, this presents a potential sacrifice as well as major design change. Units requiring full amenities such as heating, plumbing and electricity can come with significant costs and labor.
Even considering the potential drawbacks, an ADU can add resale value to a property and income opportunity. These units can provide the additional space and functionality some homeowners require conducting their work while remaining at home. They can also serve as important living spaces for those who wish to be close to family members without over-crowding an existing home.